"Global Cuts Vol.1" Viewmaster edition
GOBLIN GUTS ↴
Multi-instrumentalist, Composer, engineer, producer : 2013


GOBLIN GUTS ↴
is a collaborative musical / art project


"Global Cuts Vol.1"
Concept Direction : Justin D-H
Music : Justin D-H & Nick L.
Art :
Nate James
Package Design :
Bradly Head
Goblin Guts started as an exercise in detachment.
The first step in the concept was to create an entire piece of music that was fully written, recorded, and finished to tape in the span of two hours. Artist,
Nate James
(Detroit) then listened to the track and illustrated a piece of art in direct response to the music. His part was also subject to the same intense deadline.
We kept this process up for the next 3 weeks. Everyday we posted the result on a minimally designed site with little information apart from the track and the image for the day.
The project later caught the eye of Bradly Head of
Geweih Ritual Documents
. Bradly filled in the last piece of the puzzle by designing a tape release with two different editions.
The first edition of "Global Cuts Vol.1" was released as a tape box set complete with two viewmaster discs reminiscent of two vinyl records with all of the album covers in 3D to cycle through.
The second edition was a more stripped down version. The tapes came in hand screen printed red paper casing with interchangable covers for each track.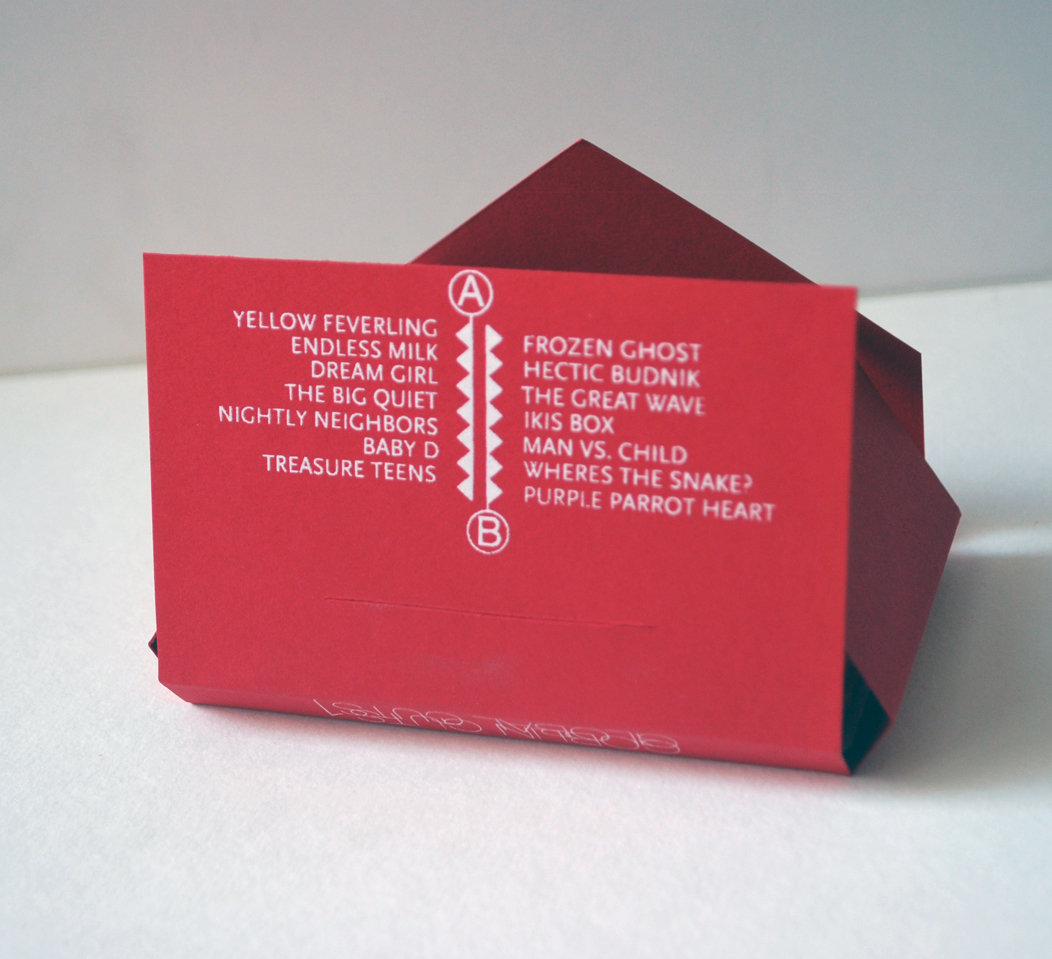 "Global Cuts Vol.1"
Standard edition